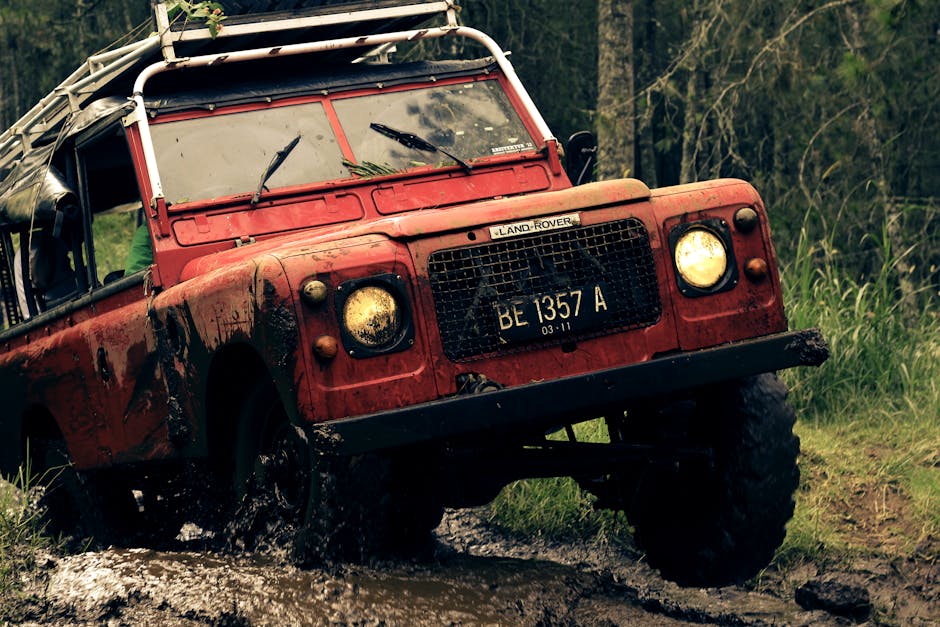 Vroom, Vroom with these bad boys!
In our search for the best RC monster truck, we found that the Maisto Rock Crawler will meet the needs of most people – it's got a rugged build, inexpensive and a fun gift present. Otherwise, if you are buying it for your RC hobby, we recommend the Redcat – it's the optimal starters unit, and can easily be upgraded and customized.
Best Overall RC Monster Truck
Maisto R/C Rock Crawler
The Maisto R/C is the smart-money pick for most people that want a sweet monster truck.
Geared with two motors, the Maisto is equipped to equipped for off-road action.
Awesome for Kids and Adults! 
The people at Maisto knew that kids and adults for that matter, love ramming these things into walls and trees trunks which are why the Maisto comes equipped with front and rear suspension.
Has a Multi-Link Suspension! 
Out of all the toy RC's we looked at, Maisto was the only one rigged with a multi-link suspension (especially one at this price range).
The necessary batteries to run the Maisto are 6 AA and 2 AAA for the remote controller. Unfortunately, these are not provided with the truck itself, but a quick visit to your kitchen cabinet should fill the void.
Climbs over Rocks its Size! 
The Maisto is a little beast, it can climb over rocks of its size, and it'll run over any obstacles in its way (the rugged tires are uber large and soft!). It might have some trouble running up the stairs.
Downside: Slower than the Electric Volcano EPX
Compared with the Electric Volcano EPX won't match up in speed – it's slow enough to be perfect for younger kids, if you need something with more speed, get the Electric Volcano.
Packs a Punch
The Maisto is no Hobby Grade, it's a toy after all, but it still packs a punch. The Maisto is perfect if you a starter unit, it'll bring you a truckload of fun for the price you're paying, but if you decide to upgrade, get the Electric Volcano EPX.
Runner Up
Redcat Racing Electric Volcano EPX
If the Maisto is unavailable, we recommend the Redcat Racing; it might even be better monster truck than the Maisto for some people. Plus, if you are testing out RC vehicles or you just want something that'll last, the Redcat is a cheaper unit than most of the other "serious" racing units out there – it's durable and a well built.
Durable Body: Polycarbonate Body 
The Redcat is afraid of no one – its fitted with a polycarbonate body and aluminum capped shocks. This'll come in handy when you were finding it rammed into walls and trees.
Comes with Detailed User Manual 
With the racing trucks, comes with a detailed user manual – it is crucial that you read this before you use the Redcat! (If you still have trouble setting it up or need troubleshooting issue, call their support team!
Only Downside: Battery Requirements 
The only beef we had with the Redcat was the battery requirements. 8AA batteries need to operate the controller. Compared to other controllers the number of batteries needed is abnormal. However, Redcat makes up for it by having a robust controller.
Get the add-on! 
As an add-on, you may want to consider getting an upgraded charger with the Redcat. The charger that comes with it is acceptable, but if you want to cut your charge times in half, an upgraded charger will well be worth the investment.