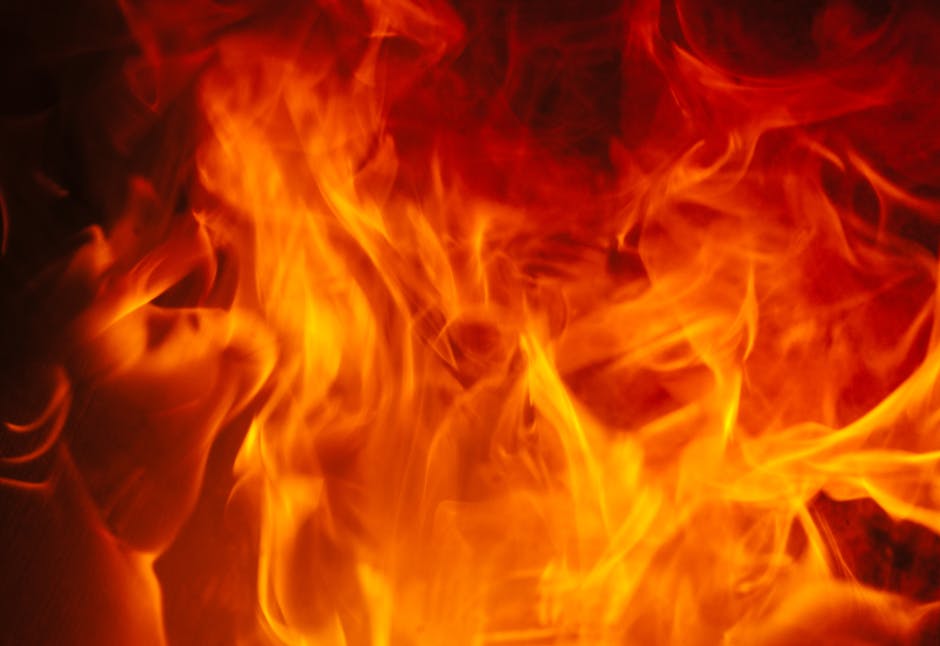 Check out the best fire extinguisher for the car.
In our search for the best fire extinguisher for the car, we've found that the Kidde 21005779 Pro 210 is satisfactory for most people in the case of a fire situation – not only is it USCG approved but it fights fires started from liquids, electrical, wood, paper sources.
What should you look for?
Size of Fire Extinguisher
Two things determine the size of a fire extinguisher, one is the weight, the other is the fire repellent inside. What you typically want is a  small extinguisher  that doesn't take up too much space and gives you enough leg room.  We found that the fire extinguishers that have to wait between  2 pounds and one kilogram are the right size because it's light enough for you to carry and do the job and are not too heavy where you're struggling using it.
if you operate a commercial vehicle, NFPA  requires you to have a fire extinguisher that does not weigh more than 5 pounds or to .3 kilograms.
Sources of Fire
Typically a fire will start from a bunch of different fire hazards which may include oil, gas, electrical wires or an accident. So you want something that can take out lights from various fire hazards. Keep all your bases covered!  So typically a fire extinguisher will be rated based on the class of fire it can take it (A, B, C, or E).
Typically a dry powder cars fire extinguisher does the job well enough because it can take out fires started by fuel or electric.
Attributes to look for:
Light-Weight: Under 2 lbs
While you certainly can get a fire extinguisher that is much heavier, you should have one that is under 2 pounds so you can easily pick it up without much trouble.  Having a later model will also allow your kids to carry it if you need them to.
Compact shape: Elongated/Compact Extinguisher
We recommend that you get a thin and elongated fire extinguisher that will be easier to handle and it gives you much more space in your car whether you put in a back front or wherever you want to put it. Think about having a square fire extinguisher, that would be weird, maybe that's why they have elongated extinguishers!
Ready to be used:
You should get a device that is already filled up and doesn't require you to have to go to the fire department to fill it. Mostly just save you the hassle and the time.
 Easy to grab: Handles and Mount Attached
This is a big one. Want a fire extinguisher that has an easy to grab mount, so when you're in an accident or if you see if I crash you can quickly grab without much trouble.  Remember in fire accidents even a second matters, so you don't want to be fumbling around with your extinguisher.
Direct Discharge: Controlled Triggered
Do you want a trigger on a fire extinguisher that is not only durable but also easy to use?  If you want to get some practice with a fire extinguisher, just try it out in your backyard. "Practicing"  with a fire extinguisher is also good when you have an expired fire extinguisher, so you don't have to throw it away or waste it.
 Certification
This is also a big one.  If you operate a commercial vehicle and are required to have a fire extinguisher on Deck, you should check the necessary characteristics that are needed and a fire extinguisher to comply with ordinances in your area.
Best Overall Fire Extinguisher for Cars
Kidde 21005779
There is a reason why this is the best-seller on Amazon. This Kidde dry chemical fire extinguisher is a Pro and Commercial fire extinguisher that performs exceptionally well in conventional cars.  This is a rechargeable fire extinguisher which is a plus because you do not have to buy a new extinguisher every time you use it up.
What we love about this the Kidde was that it is multi-purpose – it fights fires started from wood, paper, liquids and electrical equipment.  The body of this fire extinguisher is a powder coated aluminum cylinder that prevents corrosion. It only weighs a mere four pounds and has an easy to use trigger.
The Kidde is USCG approved for those wondering!  The Kidde has a 2A -10BC rating. The handles of this product are made of a lightweight metal. This fire extinguisher comes filled for your convenience.  The model is small enough to fit in a one-bedroom apartment or your car if you so desire.