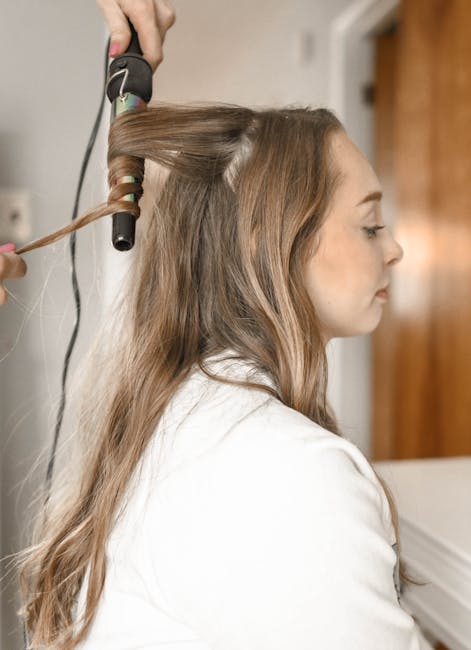 During our search for the best hair clippers, we determined that the Wahl Professional Cordless Designer Clipper #8591 is the best pick for your bathroom cupboard. Buying your own Hair clipper is a great investment will save you a lot of time and money, by cutting down on the trips to your barber. Cordless hair clippers are even better. Modern hair gadgets are engineered with accuracy, precision, and convenience. Beyond that, clippers are a tool to craft your own unique style. Regardless if you are your own barber, or need have that quick shave in the morning to tidy up the edges, the ease and functionality of cordless clippers make them an obligatory gadget to men and women alike.
The Best Cordless Hair Clipper
Wahl Professional Cordless Designer Clipper #8591
This is a premium hair trimmer that comes at an affordable price. The Wahl Professional Is designed for professional use but has found its way into the cupboards of millions of Americans. it's not only lightweight, weighing a mere 2 pounds, but is a mere 12 x 9 x 10 inches. Wahl designed this device with care. The sleek and ergonomic design cupped with a comfortable grip, allows you to do your thing without trouble. It goes without saying, the Wahl #8591 is ideal for blends and fades.If you're wondering about the battery life on this beauty, don't be!
The premium lithium ion battery equipped on this trimmer allows you to use it for 90 minutes, heavy shaving that is! Besides the battery, Wahl graciously provides a pack of accessories for your convenience. The pack of goods includes: eight attachment combs, cleaning brush, 1005 universal blade, oil, red blade guards, and an instruction! Still not convinced whey this is the clipper for most people? Read on!
This model is like that perfect cup of tea you may have on a Sunday morning. It's a balanced device that is both beautiful to look at but also has a functionality and easy to use. You would think, with such a monstrous motor on this device, it might be uncomfortable to handle, but it's the total opposite. You're allowed to firmly grip this device without feeling intolerable, and its light enough that a five-year-old could pick it up. If you're someone that travels from state to state, you should know that its small enough to fit in your travel bag, bathroom cupboard, pockets even! Look no further if you're in need of an all-round, great cordless clipper because the Wahl #8591 is here to stay.
Best Bang for Buck
Remington HC6550
One quick glance at this device, and you might guess that it's a beast of a trimmer. With a sleek design of the Remington HC6550, how could it not dazzle you? When the people at Remington released the Remington HC6550, it created a new standard for devices in the hair clipping industry. Titanium-coated blades are provided with this purchase that allow you to effortlessly trim through even the burliest of hairs, even that of a grizzly bear! (We dare you to test it!) This model is suit with a lithium ion battery when fully charged, it will give you 60 minutes of run time. One thing that we loved about this little device was its vacuum bin. No more having to clean up your little pieces of fallen hair. With a vacuum bin, it picks up all the trimmed hair, so you can cleanly dump it away.
If we had to give this model another name, it would be low maintenance. (Seriously!) If you want to clean up the vacuum bin, simply just use the cleaning brush that is included in the package. If you want to clean the blades. You just need to do one thing. Run the blades through some tap water. Let's just make a short (ahem) list of the add-ons that are included with the kit. This is a 19-piece kit, literally a complete kit for a dap hair cut includes: combs, blade oil, cleaning brush, barber scissors. The nine fixed combs that come with the Remington HC6550 range from 1.5 to 25mm. The versatile kit allows you to mess with different hair styles every Monday if you so desire, alongside cleaning up facial and head hair.